Integrated Library System (ILS)
An ILS for all libraries
The VERSO Integrated Library System (ILS) is built on a modular structure to allow your library to select and pay for only the services you need. Auto-Graphics offers three different product packages to serve your library, regardless of your size or configuration.
VERSO
Our standard ILS offering for mid-size individual and multi-branch city or county libraries with over 150,000 annual circulation.
VERSO CONSORTIA
A versatile version of our ILS for structures where multiple libraries choose to form or act as a single system.
EXPRESS
A simplified, streamlined version of our ILS, for smaller libraries with less than 150,000 annual circulation.
"VERSO has streamlined a lot of our cataloging…I do recommend Auto-Graphics and VERSO."
Carol Barta, Assistant Director, North Central Kansas Library System
"I have loved Auto-Graphics' VERSO. I think it's very searchable, easy to use, and easy to train our staff on."
Andrea Estelle, Library Director, Otsego District Library
"I can catalog 30 books a day and still run my library. VERSO is great for a mid-sized public library – it has an easy to use staff dashboard and is reasonably priced."
Mary Hill, Library Director, Hillsdale Community Library
Auto-Graphics' SaaS-based implementations are an end-to-end, lockstep process whereby our staff provides data templates for migration requirements, extensive review of prior system data and records, quality control throughout the entire process, and periodic meetings at your convenience, leading up to the go-live for the product.   Onboarding is a crucial part of any migration form a legacy system to MONTAGE and Auto-Graphics has extensive migration experience with traditional digital systems output as well as custom conversion of metadata and associated files.  Auto-Graphics conversion specialist will work with your staff to co-develop a migration plan for your data and provide a migration plan prior to converting your existing system files.
Post go-live, the library entity has regionally-based, real-time phone support throughout North America, email support, and web portal access to all open and closed support tickets associated with your account.
We monitor system functionality & security 24/7 for your peace of mind. 

Auto-Graphics, Inc.
10535 Foothill Blvd., Ste. 200
Rancho Cucamonga, CA 91730
(800) 776-6939 toll-free
(909) 595-7004 local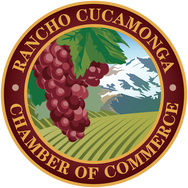 © 2021 Auto-Graphics, Inc.