A complete, standards-compliant ILS: VERSO Express leverages VERSO's robust library management platform to provide
an easy-to-use, web-based system with all core components critical to managing your modern, small-circulation library.
Preset configurations
 VERSO Express provides your small library with an out-of-the-box, preconfigured library automation solution.
All core system
modules & features
VERSO Express includes all of VERSO's core circulation, cataloging, and administrative reports modules, as well as system features like inventory management, virtual shelf browsing, data exporting, and our industry-leading OPAC gallery interface.
Small, but mighty
 Building upon VERSO's robust ILS, Express doesn't sacrifice any functionality; instead, it simply pares down modules not required by your smaller circulating library.
Core System Modules
Circulation (including offline module)
Cataloging (full MARC editor)
Kids' Catalog
Core administrative reports and statistics
50+ system provided reports, report scheduling, and email reports
Custom Modules
SmartReports™ 

Two-way texting
Content Enrichment – extensive jacket art, book reviews, table of contents OPAC integration (additional cost)
Syndetics Unbound (additional cost)
Novelist Select (additional cost)
Core System Features
Auto-renew of overdue items
Virtual shelf browse
Integrated home page with easy editing capabilities
Jacket Art (available through Syndetics and Content Cafe)
Data export
Inventory management
Paper, email, or text message notifications available
Checkout receipt customization
"VERSO has streamlined a lot of our cataloging…I do recommend Auto-Graphics and VERSO."
Carol Barta, Assistant Director, North Central Kansas Library System
"I have loved Auto-Graphics' VERSO. I think it's very searchable, easy to use, and easy to train our staff on."
Andrea Estelle, Library Director, Otsego District Library
"I can catalog 30 books a day and still run my library. VERSO is great for a mid-sized public library – it has an easy to use staff dashboard and is reasonably priced."
Mary Hill, Library Director, Hillsdale Community Library
Auto-Graphics' SaaS-based implementations are an end-to-end, lockstep process whereby our staff provides data templates for migration requirements, extensive review of prior system data and records, quality control throughout the entire process, and periodic meetings at your convenience, leading up to the go-live for the product.   Post go-live, your library has email support; regionally-based, real-time phone support throughout North America; and web portal access to all open and closed support tickets associated with your account.
We monitor system functionality & security 24/7 for your peace of mind. 

Auto-Graphics, Inc.
(800) 776-6939 toll-free
(909) 595-7004 local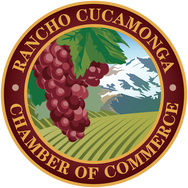 © 2021 Auto-Graphics, Inc.