Our library resource sharing system facilitates the inter-connectivity of consortia, providing you 
the ability to simultaneously interface with multiple ILS and ILL systems. 
Tailor-made for both libraries and patrons
With flexible setup options and robust coverage/customization choices, whole states can participate and every library can tailor their settings to their own personal needs. No collection is too big or too small.
Enticing discovery
& expanded collections
Get results from hundreds of libraries in one search interface, with no limits on the number of lenders per request. (As a result, your chances of fulfilling a request are much higher!) Plus, our innovative gallery view features more unique titles and more cover art on the screen, making your search more far-reaching and efficient.
Streamlined requesting
& smart workflows
Automated features like automatic request deflection, a smart Lender List Build, and NCIP ILS integration save your staff valuable time. At the same time, highly customizable search and request defaults let every library work with their own favorite settings and layouts.  
Patron-initiated requests
SHAREit supports SIP2 and NCIP to enable remote patron authentication to a local ILS patron file. Using CILL, patrons may initiate resource sharing requests from any ILS system.
Multi-copy requests
Staff can initiate multiple numbers of request for the same title through one simple step, which allows libraries to support services such as book clubs and study groups with minimal staff involvement.
Flexible request handling for 
items held in home library
Staff can block requests for locally-held titles, redirect to the local catalog to place a hold, and place a hold directly in the
local catalog (NCIP.)
Circulation – Interlibrary Loan Link (CILL)
Libraries can pair Auto-Graphics products together to simplify workflows. For example, SHAREit ILL can be embedded into VERSO ILS in a relationship called Circulation-Interlibrary Loan Link (CILL). Thus, staff and patrons can search, place, and process requests all in a single interface.
Flexibility in lender lists
& load balancing
Multiple levels of lender lists can be used to direct requests to preferred and network lenders, with eight load-leveling options for distributing requests. 
Clean, intuitive discovery interface
Unique clustered display groups multiple formats under appealing jacket art, making it easy for the user to find and request the title and format they want. In addition, customizable interfaces make it easy to design home pages, forms and more specific to your library's brand.
"The Indiana Library Consortia's new service...SHAREit, serves residents in a profound way. Walls that had once prevented a free flow of knowledge and resources have been broken down and swept away."
"Inter-library loan fulfillment increased from 67% to 81% in a year's time..."
– Maryam Phillips, Access PA
"The solution is web-based so implementation has been quick and cost effective, enabling us to get half of our library systems up and running on the virtual ILL system in one year."
– Glenda Tilson, Mississippi Library Commission Library Services Division Director
The Mississippi Library Commission
BELOW: The Reaching Across Illinois Library System (RAILS) system shares how much time
#FindMoreIllinois – powered by A-G – has saved their library staff!
Auto-Graphics' SaaS-based implementations are an end-to-end, lockstep process whereby our staff provides data templates for migration requirements, extensive review of prior system data and records, quality control throughout the entire process, and periodic meetings at your convenience, leading up to the go-live for the product.   Post go-live, your library has email support; regionally-based, real-time phone support throughout North America; and web portal access to all open and closed support tickets associated with your account.
We monitor system functionality & security 24/7 for your peace of mind. 

Auto-Graphics, Inc.
(800) 776-6939 toll-free
(909) 595-7004 local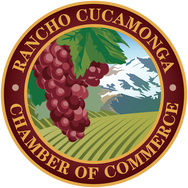 © 2021 Auto-Graphics, Inc.