RESEARCHit is a sophisticated, federated search solution that allows researchers to
simultaneously search a broad range of e-content resources and yield a common de-duplicated result set.
Superior connectivity to subscription content
RESEARCHit deploys cutting edge connectivity to conduct searching of all major vendors' subscription-based content using each vendors' Application Programming Interface (API) or XML gateway. 
Single login via multiple methodologies
The fully integrated authentication component can use either the NCIP or the SIP2 protocol to authorize a user against the ILS.  RESEARCHit also supports remote patron authentication via LDAP, custom application links or a database, and provides authorization options based on the needs of library patrons and staff.
Stand-alone or
bundled options
RESEARCHit can be purchased alone or bundled with Auto-Graphics' other automation software.
Robust administration of
custom user categories
An unlimited number of unique patron or user categories can be created to provide an additional level of authorization and control over the access to specific resources. Each user category can be configured with its own tailored set of resources, messages of the day, and designed look and feel. In addition, a replication function within the software allows staff to both update and make a copy of settings and configuration information from one group to any number of groups in the system.
Web services module
Customers now have the ability to integrate federated search into their existing software applications using RESEARCHit's improved XML-based Web Services module.  This provides patrons with a streamlined workflow and better access to multiple information silos.
Intelligent results management
Your patron's ability to find relevant information is increased due to RESEARCHit's robust de-duplication functionality and your ability to configure search results on the page. Libraries are able to help their patrons avoid 'information overload' with intelligent results management that limits the number of search hits per database.
Complete statistics
RESEARCHit gives you the ability to track onsite vs. remote access, compare basic vs. advanced searches, identity databases that are being searched/viewed, and access detailed information on website traffic and system activity. This detailed information allows you to monitor usage and make informed collection development decisions.
"From those early days to the latest technologies in library automation, I have seen remarkable developments...from start to finish UAH brought up some 100+ full-text databases in about three or four months through the RESEARCHit portal option."
Dr. Wilson Luquire, Dean of the Library, The University of Alabama in Huntsville (UAH)
Auto-Graphics' SaaS-based implementations are an end-to-end, lockstep process whereby our staff provides data templates for migration requirements, extensive review of prior system data and records, quality control throughout the entire process, and periodic meetings at your convenience, leading up to the go-live for the product.   Post go-live, your library has email support; regionally-based, real-time phone support throughout North America; and web portal access to all open and closed support tickets associated with your account.
We monitor system functionality & security 24/7 for your peace of mind. 

Auto-Graphics, Inc.
(800) 776-6939 toll-free
(909) 595-7004 local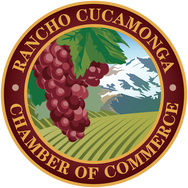 © 2021 Auto-Graphics, Inc.