MARCit is a source of high-quality MARC records updated weekly with new records from the Library of Congress and other verified sources. Libraries can search, download, and import high-quality MARC records – individually or batched – into their library catalogs.
Cataloging flexibility
MARCit's flexible search interface allows the cataloger to search an unlimited number of databases on the search screen simultaneously and select a record from any of the result sets returned. A brief citation display for each result set assists in the choice of record.
Simplified Workflow for Catalogers
When viewing a MARC record, Online Interactive Authority Control is available to validate all headings in the bibliographic record against national agency authority records. Copies of the related authority records are available for download if desired. Modifications can then be performed to the record according to the library's local policies. The bibliographic record is then added to the download list.
Stand-alone or
bundled options
MARCit can be purchased alone or bundled with Auto-Graphics' other automation software.
Auto-Graphics' SaaS-based implementations are an end-to-end, lockstep process whereby our staff provides data templates for migration requirements, extensive review of prior system data and records, quality control throughout the entire process, and periodic meetings at your convenience, leading up to the go-live for the product.   Post go-live, your library has email support; regionally-based, real-time phone support throughout North America; and web portal access to all open and closed support tickets associated with your account.
We monitor system functionality & security 24/7 for your peace of mind. 

Auto-Graphics, Inc.
(800) 776-6939 toll-free
(909) 595-7004 local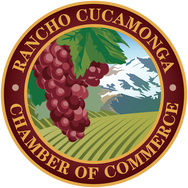 © 2021 Auto-Graphics, Inc.