Auto-Graphics, Inc. is an
industry-leading software company, specializing in library management and resource sharing.
Our products provide technology to libraries to improve, assist, expand, and engage the communities they serve. For 70 years, A-G has sustained growth in carefully targeted directions, by building state-of-the-art software solutions and tools and fostering relationships with our clients. Our focus on the industry's ever-changing needs, high standards, product warranty, technically-oriented staff, and serviceability have all contributed to the success we see today.
Our Mission Statement
We believe people should have easy and affordable access to knowledge, art and entertainment.  Our purpose is to connect libraries with their community of users.
Our Core Values
• Customer Advocacy
• Integrity
• Quality
• Innovation
• Fiscal Responsibility
Continuous Innovation Since 1950

Auto-Graphics, Inc.
(800) 776-6939 toll-free
(909) 595-7004 local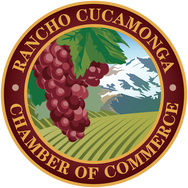 © 2021 Auto-Graphics, Inc.