Software that powers the library
We provide the best value in the library industry.
With library automation software services such as patron-initiated resource-sharing, a federated search solution, a beautiful digital collections display, and a powerful, fully-customizable ILS, Auto-Graphics helps libraries efficiently execute their daily operations, manage their collections, and serve their communities.
Learn more about our suite of software products:
VERSO
Integrated Library Software (ILS)
SHAREit
Resource Sharing Solution
MONTAGE
Digital Collections Solution
RESEARCHit
Federated Search Solution
We believe that the more libraries fully engage and make available their tools and information, the more central libraries become in the lives of their communities. We were one of the first companies to offer a full SaaS ILS, making us a true pioneer in the library automation software industry.  All of our products are continuously enhanced with bug fixes, ongoing research & development improvements, and full-time support and maintenance. Each of them is designed to help your library more efficiently manage your collections and services through streamlined workflows and a high level of customizability while enabling patrons to easily search and access resources. 
We believe people should have easy and affordable access to knowledge, art and entertainment. Our purpose is to connect libraries with their community of users.
libraries served in North America
We are the largest provider of ILL resource-sharing in the United States (plus British Columbia!)
"With SHAREit…our interlibrary loan fulfillment rate has increased from 67% to 81% in a year's time…And we were able to illustrate an $8.1M purchasing savings due to increased resource sharing."
Maryam Phillips, Executive Director, HSLC
"SHAREit's hybrid model allows us to meet the diverse needs of the public and post-secondary libraries we serve."
Sunni Nishimura, Manager, Resource Sharing & Arca Collaborative Digital Repository, BC Electronic Library Network
"SHAREit is used by our libraries across Tennessee for both cataloging and interlibrary loan services. It's easy to use and provides essential services."
Jennifer Cowan-Henderson, Director of Planning and Development, Tennessee State E-rate Coordinator for Public Libraries
"VERSO has streamlined a lot of our cataloging…I do recommend Auto-Graphics and VERSO."
Carol Barta, Assistant Director, North Central Kansas Library System
"I have loved Auto-Graphics' VERSO. I think it's very searchable, easy to use, and easy to train our staff on."
Andrea Estelle, Library Director, Otsego District Library
"I can catalog 30 books a day and still run my library. VERSO is great for a mid-sized public library – it has an easy to use staff dashboard and is reasonably priced."
Mary Hill, Library Director, Hillsdale Community Library
"[With MONTAGE]…we are now positioned to engage and meet the needs of the community, including developing new collaborations with local schools."
Sue Gardner, Town of Warwick Deputy Historian, Albert Wisner Public Library
"I appreciate you and Auto-Graphics so much. I have worked with a lot of vendors over the 30+ years I have been in the library and you all actually listen to and answer questions. You are responsive and I can't tell you how much I appreciate that."
Mary Walker, MLS – Butler Community College Libraries

Auto-Graphics, Inc.
(800) 776-6939 toll-free
(909) 595-7004 local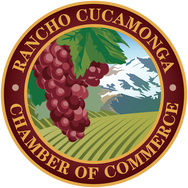 © 2021 Auto-Graphics, Inc.