Statement of Commitment to Accessibility
Auto-Graphics is committed to providing state-of-the-art technology solutions that are accessible for our customers as well as their community of users. We are continually improving the user experience by applying all relevant accessibility standards to our library management and resource sharing software.
Conformance
Auto-Graphics strives to embed accessibility throughout our products using WCAG 2.0 guidelines that ensure compliance with section 508. The WCAG outlines three levels of conformance: level A, level AA, and level AAA. All patron-facing pages are no less than Level AA compliant with many at Level AAA compliance. A-G's current conformance to WCAG guidelines are detailed on our VPAT.
Auto-Graphics is dedicated to developing our software adhering to the accepted guidelines and standards for accessibility and usability, however, there may be areas within our software and website that aren't fully compliant. We continue to refine our policies and procedures to ensure compliance with WCAG 2.0 and the revised Section 508.
Measures to support Accessibility 
Development:
The Auto-Graphics Development team incorporates accessibility measures as part of the development process. Working together with Product Managers, we ensure that each feature, function, and enhancement is created to meet, at minimum, the WCAG 2.0 AA standards for 508 Accessibility. We utilize third-party software – accessFlow – to monitor accessibility throughout the development lifecycle. In addition to the automated auditing that accessFlow provides, we participate in accessiBe's User Testing service to ensure our accessibility efforts are valuable to actual users with disabilities.
The tools utilized for development include:
Google's Material Design System – Helps teams build high-quality digital experiences for Android, iOS, Flutter, and the web. They define best practices for addressing accessibility. More details can be found here.
Angular Material – Supports building beautiful, usable applications. The components we use already have accessibility built in. More details can be found here.
Testing and Quality Assurance:
Auto-Graphics' Quality Assurance team utilizes third-party tools and assistive technologies when assessing accessibility in our software.
The tools utilized are:
JAWS screen reader
NVDA screen reader
Dragon Speech Recognition
WAVE (Online Web Accessibility Evaluation) Tool: Evaluates pages and identifies accessibility issues based on Web Content Accessibility Guidelines (WCAG)
ANDI (Accessible Name and Description Inspector) Testing Tool: This tool performs testing to detect accessibility issues per page.
Auto-Graphics evaluates each new feature using NVDA and/or JAWS screen readers and keyboard navigation with every software release. In addition, QA runs a system evaluation at least once a month to confirm accessibility standards are upheld using the tools WAVE and ANDI. Auto-Graphics is also implementing testing using Dragon Speech Recognition software for the patron interface.
Feedback
We welcome your feedback on the accessibility of any Auto-Graphics software. Please let us know if you encounter accessibility barriers on VERSO, SHAREit, or RESEARCHit:
Phone: US/Canada: (800) 776-6939 toll-free
E-mail: accessibility@auto-graphics.com
Postal address: 15218 Summit Ave, Ste 300 #240, Fontana, CA 92336

Auto-Graphics, Inc.
(800) 776-6939 toll-free
(909) 595-7004 local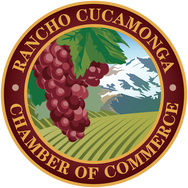 © 2021 Auto-Graphics, Inc.