BY USING THIS WEBSITE YOU ACKNOWLEDGE THAT YOU HAVE READ AND UNDERSTAND THESE TERMS OF USE AND ARE INDICATING THAT YOU AGREE TO BE BOUND BY THEM.
Terms and Modifications
This Auto-Graphics.com website (this "Site") is provided by Auto-Graphics, Inc. ("Auto-Graphics" or "us" or "we"). We may change, suspend or discontinue any aspect of this Site at any time. We may modify these Terms of Use at any time, and such modifications shall be effective immediately upon posting the modified Terms of Use. You agree to review the Terms of Use periodically to be aware of such modifications and your continued access or use of this Site shall be deemed your acceptance of the modified Terms of Use. Your use of this Site is conditioned upon the Terms of Use in force at the time of your use.
No Warranty of Accuracy
The purpose of this Site is to provide general information concerning the services that Auto-Graphics makes available to its customers. Some information and services referred to on this Site may be inaccurate or out of date. WE MAKE NO WARRANTY OF ANY KIND REGARDING THIS SITE AND ANY MATERIALS PROVIDED ON THIS SITE, ALL OF WHICH ARE PROVIDED ON AN "AS IS" BASIS. WE DO NOT WARRANT THE ACCURACY, COMPLETENESS, CURRENCY OR RELIABILITY OF ANY OF THE CONTENT OR DATA FOUND ON THIS SITE AND EXPRESSLY DISCLAIM ALL WARRANTIES AND CONDITIONS, INCLUDING IMPLIED WARRANTIES AND CONDITIONS OF MERCHANTABILITY, FITNESS FOR A PARTICULAR PURPOSE AND NON-INFRINGEMENT, AND THOSE ARISING BY STATUTE OR OTHERWISE IN LAW OR FROM A COURSE OF DEALING OR USAGE OF TRADE.
Our Intellectual Property
This Site and the materials on this Site are owned by Auto-Graphics and third party providers and are protected by international copyright, trademark and other intellectual property laws. This Site and the content provided in this Site may not be copied, reproduced, republished, uploaded, posted, transmitted or distributed without our written permission, except that you may download, display and print one copy of the materials presented on this Site on a single computer for your personal, non commercial use only. Unauthorized use of this Site or the materials contained on this Site may violate applicable copyright, trademark or other intellectual property laws or other laws. The use of the materials on any other web site or in any environment of networked computers is prohibited. You may establish a hypertext link to this Site provided the link does not state or imply our sponsorship of the other site and further provided that you do not frame any of the content of the Site or incorporate into another website or other service any of our intellectual property.
Privacy
You understand that we may collect certain information from you as you use this Site and that our collection of such information is governed by our Privacy Policywhich may be found here.
Links to Other Sites
Any links from this Site to other websites are provided for your information and convenience only. We do not assume any responsibility or liability with respect to any website linked from this Site or any website linking to this Site. We do not review or monitor such links. A link from this Site to another website or a link from another website to this Site does not constitute a referral, endorsement, approval, advertising, offer or solicitation with respect to such website, its contents, or any products or services advertised or distributed through that website. The privacy policies of other sites may differ from ours so if you have questions about other sites' privacy policies, please contact them directly.
LIMITATION OF LIABILITY
Auto-Graphics, our parent company, and affiliated entities ASSUME NO RESPONSIBILITY, AND SHALL NOT BE LIABLE FOR, ANY INJURY, LOSS, CLAIM, DAMAGE, OR ANY SPECIAL, EXEMPLARY, PUNITIVE, INDIRECT, INCIDENTAL OR CONSEQUENTIAL DAMAGES OF ANY KIND, INCLUDING, BUT NOT LIMITED TO LOST PROFITS, WHETHER BASED IN CONTRACT, TORT, STRICT LIABILITY, OR OTHERWISE, WHICH ARISE OUT OF OR ARE IN ANY WAY CONNECTED WITH (1) ANY USE BY YOU OF THIS SITE OR, 2) ANY DECISION MADE OR ACTION OR NON-ACTION TAKEN BY YOU IN RELIANCE UPON THE INFORMATION PROVIDED THROUGH THIS SITE, OR 3) ANY OF THE CONTENT FOUND ON THIS SITE OR (4) OUR PERFORMANCE OR NON-PERFORMANCE EVEN IF WE HAVE BEEN ADVISED OF THE POSSIBILITY OF DAMAGES TO YOU AND NOTWITHSTANDING ANY FAILURE OF ESSENTIAL PURPOSE OF ANY LIMITED REMEDY. The above limitations and exclusions apply to the maximum extent permitted by law. You may only resolve disputes with us on an individual basis, and may not bring a claim as a plaintiff or a class member in a class, consolidated, or representative action.
COPYRIGHT ACT AGENT/DMCA NOTICES
We respect the intellectual property rights of others and require that people who use the website do the same. If you believe that your work has been copied in a way that constitutes copyright infringement, please forward the following information to the Copyright Agent named below:
Your address, telephone number, and email address;
A description of the copyrighted work that you claim has been infringed;
A description of where the alleged infringing material is located;
A statement by you that you have a good faith belief that the disputed use is not authorized by you, the copyright owner, its agent, or the law;
An electronic or physical signature of the person authorized to act on behalf of the owner of the copyright interest; and
A statement by you, made under penalty of perjury, that the above information is accurate and that you are the copyright owner or authorized to act on behalf of the copyright owner.
Becky Bates, rlb(at)auto-graphics(dot)com
MISCELLANEOUS
These Terms of Use constitute the entire agreement between you and Auto-Graphics, Inc. concerning this Site and supersedes and replaces any oral or written representations of any kind made to you. Additional terms and conditions will apply to you if you purchase any services from Auto-Graphics, Inc. This agreement and any claims arising from or related your use of this Site shall be governed by the laws of the State of California, without regard to its conflict of laws provisions. The sole and exclusive jurisdiction for any legal proceeding initiated by you shall be the courts located in San Bernardino, California. In the event any provision in this agreement is determined to be unenforceable or invalid, such provision shall nonetheless be enforced to the fullest extent permitted by applicable law, and such determination shall not affect the validity and enforceability of any other remaining provisions.

Auto-Graphics, Inc.
(800) 776-6939 toll-free
(909) 595-7004 local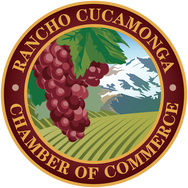 © 2021 Auto-Graphics, Inc.