When you use the Auto-Graphics web site, we will collect and use certain information about you. This Privacy Policy provides an overview of what information we collect from you and how we use it when you use our web site. This Policy may change from time to time, so please check back periodically. Also, this privacy policy does not cover how we collect and use your information if you sign up for and use one of our software platforms.
1. What information does Auto-Graphics collect from you?
Auto-Graphics collects two types of information about you: personally identifiable information and non-personally identifiable information.
Personally Identifiable Information This refers to information that lets us know the specifics of who you are. For example, this information might include your name, address, telephone number, e-mail address, and other data directly tied to your name.
Non-Personally Identifiable Information This refers to information that does not by itself identify a specific individual. We gather certain information about you based upon your use of our web site in several ways. This information is compiled and analyzed on both a personal and an aggregated basis. For example, this information may include the web site's Uniform Resource Locator address ("URL") that you just came from, which URL you next go to, what browser you are using, and your Internet Protocol ("IP") address. A URL is the global address of documents and other resources on the World Wide Web. An IP address is an identifier for a computer or device on a Transmission Control Protocol/Internet Protocol ("TCP/IP") network, such as the World Wide Web. Networks like the web use the TCP/IP protocol to route information based on the IP address of the destination. In other words, an IP address is a number that is automatically assigned to your computer whenever you are surfing the web, allowing web servers to locate and identify your computer. Computers require IP addresses in order for users to communicate on the Internet.
2. How do we use your information and who do we share it with?
You may use our web site without providing any personally identifiable information. We do, however, collect non-personally identifiable information about you when you visit our web site. Certain of our service providers, such as web content servers, may obtain similar information from you. For example, we may collect the URL you came from, your domain type (e.g., .com or .org), your IP address, the date and time of your visit, the number of visits you make, the number of visits per browsing session, your server type, your operating system and browser type used to come to our site, the country, state and telephone area code where your servers are located, the pages and page titles of our site that you viewed during your visit, whether your computer is enabled for Java or cookies, your browser language, applications and plug-ins, and any search terms entered on our site. We use this information to review the actions of the users on our web site and to determine users' preferences. We may also do research on our users' demographics, interests, and pages viewed based on the information we obtain through users' visits to our web site, from our server log files, and from our web site analysis agents. We will use this data to tailor the user's experience at our site, to improve our marketing and promotional efforts, to statistically analyze site use, to improve our product offerings, and to customize our web site's content, layout, and services. We may receive reports from third party content servers, or web site analysis agents that tell us what portion of our site are used and what content is served or viewed.
If you contact us through our web site or by telephone, letter or email, or subscribe to our email list, we will use your personally identifiable information to contact you to complete orders, to provide customer service to you, to contact you about your use of our services, to provide you promotional information, to enhance the operation of our site and services and to administer our systems. Certain third parties who work with us such as contractors, temporary employees and consultants may have access to your personally identifiable information in such cases.
Occasionally Auto-Graphics may be asked by law enforcement or judicial authorities to provide personally identifiable or other information to the appropriate governmental authorities. We will disclose personally identifiable information upon receipt of a court order, subpoena, or to cooperate with a law enforcement investigation, without prior notice to you. Auto-Graphics fully cooperates with law enforcement agencies in identifying those who use our services for illegal activities. We reserve the right to report to law enforcement agencies any activities that we believe to be unlawful.
Auto-Graphics reserves the right to disclose your personally identifiable and other information in the event that Auto-Graphics is sold, in whole or in part, either as an entire corporate entity or through an asset sale that includes a customer information database. This right is reserved whether or not the customer database is sold independently of any continuing operations of Auto-Graphics.
3. What are your choices regarding collection, use, and distribution of your information?
You may change any of your personal information we have in our systems at any time by contacting us. We encourage you to promptly update your information if it changes. You may ask to have your information deleted or removed; however, because we keep track of past transactions, you cannot delete information associated with past use of our services. Also, as a security measure we "back up" the data stored on our systems, and such prior information cannot be completely removed from our databases. As a result, you should not expect that all of your personally identifiable information will be completely removed from our backed-up databases.
4. What security precautions are in place to protect against the loss, misuse, or alteration of your information?
Within Auto-Graphics, your information is kept on password protected, limited access servers. Wherever possible and applicable, our servers reside behind a corporate firewall that maintains controls on access to the system from both our internal network and the Internet.
5. Auto-Graphics and third-party use of "cookies."
When you use our site, we, and others serving content on our behalf, will store cookies on your computer in order to facilitate and customize your use of our site. A cookie is a small data text file, which a web site stores on your computer's hard drive (if your web browser permits) that can later be retrieved to identify you to Auto-Graphics. Our cookies store randomly assigned user identification numbers to more easily identify you when you use our web site.
6. Contacting Auto-Graphics about privacy questions or concerns
If you have any questions about this Privacy Policy, the practices of this site, or your dealings with this site, please contact us by sending a letter to:
Auto-Graphics, Inc.
Attn: Privacy Compliance Officer
15218 Summit Ave., Ste. 300
Box #240
Fontana, CA  92336
7. Privacy Policy changes
This privacy policy was last changed on May 26, 2017. If Auto-Graphics makes changes to any terms or conditions of the privacy policy, the changes will be posted in this document so that you will always know what information we gather, how we might use that information and to whom we will disclose it. We may change, modify, add or remove portions of this policy at any time, and any changes will become effective immediately upon being posted unless we notify you otherwise.

Auto-Graphics, Inc.
(800) 776-6939 toll-free
(909) 595-7004 local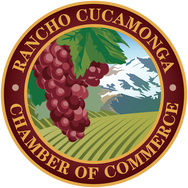 © 2021 Auto-Graphics, Inc.