For structures where multiple libraries choose to form or act as a single system, VERSO Consortia
delivers localization and centralization options to satisfy diverse consortium needs.
Multi-library cataloging administration
Functions like the Bibliographic Record Merge allow consortium administrators to select and merge multiple bibliographic records into a single record. Meanwhile, libraries that use a shared bibliographic database can use Local Authority Control to enter and authorize their own headings, as well as headings from national authority sources.
Expansive user management
VERSO Consortia offers unique user management configurations to allow users to choose a home library for reserves and notifications, while staff can configure individual staff to work at more than one facility, assign different policies for library registration, and configure patron groups/categories for aggregated reports.
Configurable UX & splash page options
Each library in a consortium can design its own splash page welcome screen and customize its widgets, presentation, results display, and sequences. Or, administrators can distribute and replicate splash page templates to their consortia members.
User Admin & Management
User: chooses home library at the time of registration, which is used as the default library when placing holds, receiving notices, etc.
User: statistical categories for reporting are based on the home library, county, township, etc.
Staff: The library can configure individual staff to work at more than one facility; 'floating' staff can use a single login at multiple physical locations.
Library self-registration function allows for different policies, permissions, and messages for each consortium member.
The library can configure Patron Groups in addition to patron categories to aggregate and report statistics for geographical groups of users.
Circulation Policies
User transaction policies can be based on the user's home location or on the location where the transaction is taking place.
Holds pick-up location does not need to be a library user's home location. Users can select their hold pick-up location both in the OPAC and in circulation.
Shared user records mean that the user is registered only once – not multiple times.
Holds can be placed on any title or item across the entire consortium (subject to policy).
VERSO counts and reports on hold fulfillment at non-home libraries for reimbursement purposes.
The system supplies detailed 'in-transit' reports including information about what's coming to the library, and what has been sent to other libraries.
System supports both temporary and permanent item transfers of holdings among and between consortium members.
Upon check-in, the system will route a requested item to the destination library for the next consortial request for that title, without needing to send it 'home'.
The system allows re-routing of an item on reserve to a different pick-up location regardless of the ownership and status of the item.
Individual library policies allow each library to create different circulation parameters for patrons registered at different libraries.
Each individual library in a consortium can configure its own wording on receipts, notices, and other communications from the library.
Libraries can set up their own Reserves Fulfillment queue process, perhaps checking a nearby library before a distant one.
Libraries with floating collections can designate specific library/branch/location and material type parameters for what is to float, and when the floating thresholds are to be triggered. Staff can also identify a 'backstop' floating library for use when a threshold is reached.
Cataloging Administration
Bibliographic Record Merge allows consortium administrators to select and merge multiple bibliographic records into a single record. This function also retains all attached items and holds, and will merge them chronologically.
Libraries that use a shared bibliographic database can use Local Authority Control to enter and authorize their own headings, but also have access to headings used by other consortium members.
Administrators can assign granular permissions among consortium members for updating and adding new bibliographic and item records.
Splash Page Presentation Management in UX Administration
Each library in a consortium can arrange its own splash page welcome screen, containing its own widgets that are relevant to the specific library.
For more centralized consortia, the administrator can distribute and replicate splash page templates to all members. This makes the task of customization across the consortium simpler.
UX Administration enables each library in the consortium to select its own color scheme, branding, logo, and any other library specific identification.
UX Administration lets each library configure the type of results presentation (gallery, list), how results are aggregated (clustered or merged) and how facets are sequenced and displayed.
Dozens of other library-specific look and feel options, search and results messaging options, and patron-facing My Account options are configurable.
Statistics & Reports
The system counts transactions by material type, user category, user group, and location of check-out or check-in.
Each library can determine non-home-user traffic in the library.
Reports and notices can be run for a single library in a consortium or, with proper permission, globally for all members.
PAC Administration
Libraries can configure their default searching to be at the library level, the consortium level, or even the state level
Search targets can be local, remote (using Z39.50 or similar protocols), or a combination of both.
Each library in a consortium can manage its own default search indexes, menu and arrangement of search resources, and its own way of grouping and displaying search results.
Each library in a consortium can manage its own linkages to enhanced content, such as bookstores, Google, Zinio, OverDrive, OneClickDigital,etc.
"VERSO has streamlined a lot of our cataloging…I do recommend Auto-Graphics and VERSO."
Carol Barta, Assistant Director, North Central Kansas Library System
"I have loved Auto-Graphics' VERSO. I think it's very searchable, easy to use, and easy to train our staff on."
Andrea Estelle, Library Director, Otsego District Library
"I can catalog 30 books a day and still run my library. VERSO is great for a mid-sized public library – it has an easy to use staff dashboard and is reasonably priced."
Mary Hill, Library Director, Hillsdale Community Library
Auto-Graphics' SaaS-based implementations are an end-to-end, lockstep process whereby our staff provides data templates for migration requirements, extensive review of prior system data and records, quality control throughout the entire process, and periodic meetings at your convenience, leading up to the go-live for the product.   Post go-live, your library has email support; regionally-based, real-time phone support throughout North America; and web portal access to all open and closed support tickets associated with your account.
We monitor system functionality & security 24/7 for your peace of mind. 

Auto-Graphics, Inc.
(800) 776-6939 toll-free
(909) 595-7004 local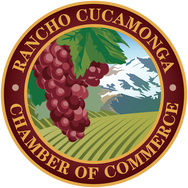 © 2021 Auto-Graphics, Inc.