Our standard ILS for mid-size individual libraries 
and multi-branch city or county libraries.  
VERSO offers a powerful,

highly customizable, fully web-based UI that allows you to reflect your library's brand and better serve your community.
An attractive discovery layer
Our industry-leading discovery layer design offers a dynamic, easy-to-use, and beautiful interface featuring both list and gallery views (to show off cover art!)  Patrons are empowered with tools to self-manage their library experience: from placing item or title level holds, to setting up active alerts via text and email, to checking out e-books via Overdrive.
Robust circulation controls
VERSO's circulation interface allows for highly customizable parameters that match any library's internal policies. Staff can search an unlimited number of patron and material types, up to three levels of location depth, and up to 20 locally-defined indexes — plus, manage everything from fines and fees negotiation to payment processing and logging via the one-click navigation menu.
Powerful reports
VERSO is equipped with 20 different "quick stats" reports so you can easily view circulation transaction traffic and patron use, or you can input your own parameters to generate over 50 different reports on circulation activity and collections. For even more granular data, our SmartReports Report Writer is a query engine wizard that enables you to build your own report to address your own specific needs.
Core System Modules
• Circulation (including offline application)
• Cataloging (full MARC editor)
• OPAC with faceted and FRBRized results
• Core administrative reports and statistics
• User administration and management
• User experience (UX) admin & management
Bibliographic Services
• MARC Full Authority Control
• MARC Record Deduplication and Amalgamation
• MARC Record Upgrade Services
• Custom Bibliographic Processing
• Non-MARC Record Custom Processing for
Pre-ILS Migration
• Custom Non-MARC Record Services
Custom Modules
• Acquisitions
• Serials
• Kids' catalog
• RESEARCHit™, Federated Search
• MONTAGE, Digital Collections Management System
• MARCit™ Cataloging Resource
• SmartReports™ ad-hoc Report Writer
• Responsive mobile application interface
Standards Support
• Standards Support
• Z39.50 Client/Server
• NCIP/SIP2 including Patron Lookup, Self Checkout
and PC booking
• NCIP-compliant Circulation-Interlibrary Loan Link (CILL)
• ISO 10160/10161 Resource Sharing
• ISO 18626 (coming late 2022)
• EDI Compliance
• API/Web Services
"VERSO has streamlined a lot of our cataloging…I do recommend Auto-Graphics and VERSO."
Carol Barta, Assistant Director, North Central Kansas Library System
"I have loved Auto-Graphics' VERSO. I think it's very searchable, easy to use, and easy to train our staff on."
Andrea Estelle, Library Director, Otsego District Library
"I can catalog 30 books a day and still run my library. VERSO is great for a mid-sized public library – it has an easy to use staff dashboard and is reasonably priced."
Mary Hill, Library Director, Hillsdale Community Library
Auto-Graphics' SaaS-based implementations are an end-to-end, lockstep process whereby our staff provides data templates for migration requirements, extensive review of prior system data and records, quality control throughout the entire process, and periodic meetings at your convenience, leading up to the go-live for the product.   Post go-live, your library has email support; regionally-based, real-time phone support throughout North America; and web portal access to all open and closed support tickets associated with your account.
We monitor system functionality & security 24/7 for your peace of mind. 

Auto-Graphics, Inc.
(800) 776-6939 toll-free
(909) 595-7004 local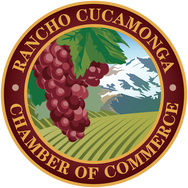 © 2021 Auto-Graphics, Inc.